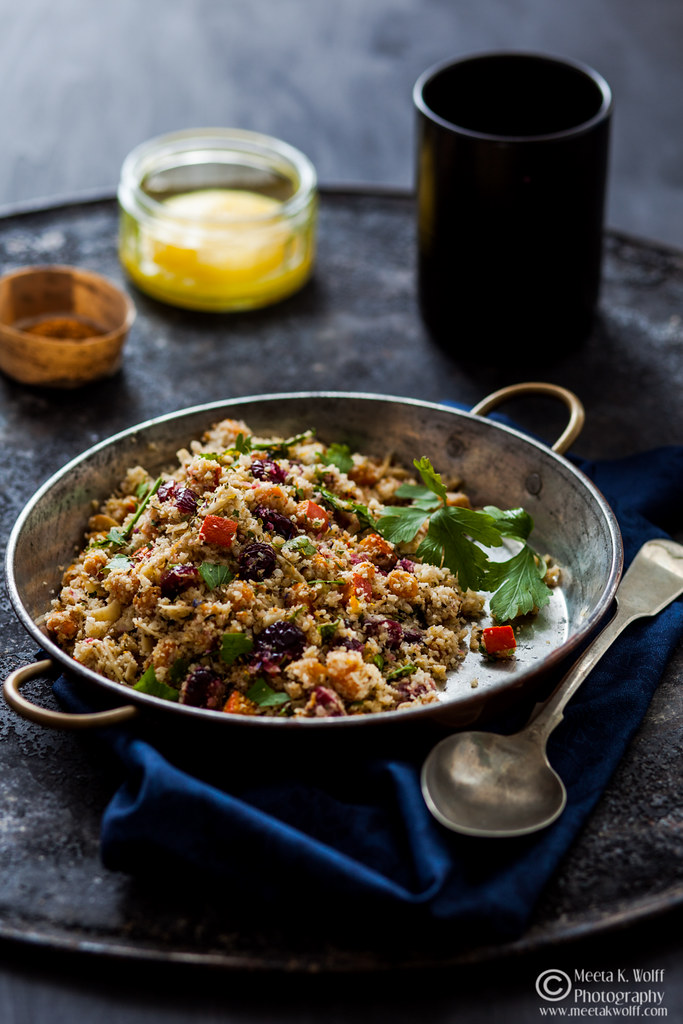 We've entered the holiday season! With Diwali just past we are heading towards Thanksgiving, Chanukah/Hanukkah and Christmas so I can imagine there is a lot of scampering going on all around the globe and the kitchens in many households are already filled with aromas of sweet baking, sugar and spice – all so very nice!
We all know that any attempt at healthy eating during this time simply goes sailing out of the windows. We conveniently forget about our healthy and nutritious diets and grab the opportunity to over-indulgence in every way. Pure over-indulgence and unrestrained gluttony and then come January we all make determined promised to shed the weight, which for many of us becomes harder and harder as we grow older.
It has become the case for me. Losing the extra kilo or two I tended to put on during the holiday season is not as easy as it used to be a few years ago. I feel I need to work harder to get rid of it now. There are temptations everywhere – a fruit mince pie, a vanilla crescent, a slice of pumpkin pie, some stollen or glühwein - it is easy to understand why we fall into the over-eating habit every holiday season.
Don't get me wrong! You all know me – I think we all deserve a certain indulgence and it is important to enjoy food and festivities with family and friends. Throughout the year we pay close attention to eating healthy and balanced so why when the holiday season rolls around we stick our heads in as much rich food as we possibly can find? Do not lose the good values of a well balanced diet just because it's the holiday season.
For me it's always about moderation, balance and maintaining a good varied diet throughout the year – also during the holiday season. I've been paying attention to what my body has been telling me and realized that after the 3-4 weeks of celebrating, food and festivities towards the end of the year my body always felt depleted and sapped. Last year I had the honor of cooking Christmas Day lunch at our home for my husband's family. Christmas is an important holiday for my husband and his family. Up until now it was always an affair that my in-laws managed but last year I was handed over the baton to carry on the tradition.
I decided to focus my meal on the main dish and serve it with many easy to prepare, pure and natural sides that required less or no cooking time. I dared to skip the potato dumplings! These are a traditional aspect of many German festivity meals. You know what? No one noticed! It taught me that if there is a variety of fresh, healthy and nourishing dishes people tend not to miss the dishes that are rich and heavy on creams and calories.
Keeping my mind and body in balance over the holiday season is important and I wanted to share a few points of what helps me keep fit during this time with you too.
Fitness: Unlike my husband who loves a run, I am not much of a runner, instead I start the big feasting day, before the guests arrive, with a quick 20-minute session on my cross trainer and a 10 minute session of yoga to get my balance. For some fresh air we usually animate the guests and family members to join us for a walk after the meal – usually we get a nice group together and enjoy a light walk around the neighborhood or by the stream. Some of the older members stay back and rest, relax or nap, which is also a great way to relax the mind.
Health: I make sure to have a light breakfast even on the big feasting day. Skipping breakfast in order to "save my appetite" for dinner is not the best idea. Not breaking the fast till lunchtime often leads to binging later on – and many helpings of mashed potatoes.
I keep myself hydrated throughout the day by usually making a big pot of unsweetened herb or spice tea and leave it on my tea stove.
I go easy on the cheese and crackers and save my appetite for mealtime. For the big feast I try to keep away from rich sides like gratins, mashed potatoes or even green bean casserole. Instead of cream I substitute with quark or more recently with skyr.
Happiness: I never deny myself dessert! I make sure to offer my guests desserts and try to create lighter deserts that burst full of flavor (like last week's Green Tea Honey Saffron Poached Pears on Skyr). If dessert is opulent I make smaller portions and also make sure to add an extra session of exercise the next day. J
Just minor changes, a few substitutes and a bit of activity guarantees not only a lighter and guilt-free feasting time but also keeps the energy levels up and the body replenished with good nutrients.
To help you plan your feasting meal a little easily I created a Holiday menu planner that will help you plan the entire meal course by course and also a couple of recipe suggestions. Don't miss it! If you need more ideas and inspiration check out my many Thanksgiving and Christmas recipe suggestions including this incredible orange marmalade and port glazed duck with pumpkin truffle butter mash or my all time favorite beef wellington with roast pumpkin, parsnip and mushroom in a creamy sage and mustard sauce. Sweets for all my sweets also include this creamy spiced Advocat custard or this pear and cranberry crumble with raw honey and ginger. The cake and cookie monsters amongst you will love my big cookie posts like this one with almond peanut florentines, chocolate brushed lebkuchen and hazelnut Gianduia spritz cookies or this one with Norwegian Christmas cookies, carrot spiced plum preserve crescents and chocolate orange cookies.
Please do indulge and enjoy this wonderful magical time – just keep the balance and your health!
I open the holiday season with one of my favorite sides and I can assure you that a double portion of this dish will not only make you happy but give your taste buds a real feast! Provided you are like me, a cauliflower fan – this dish has everything a sexy side needs to have.
Cauliflower is pulsed to resemble couscous and is studded with pumpkin cubes and blushes with juicy cranberries. Fennel seeds and a pinch of baharat spice with hints of cardamom, allspice, cloves and cinnamon bring an explosion of flavor and lightly toasted almonds add a grand crunch. The cauliflower couscous pairs well with pretty much all kinds of meats – beef, duck, goose or turkey and it works wonderfully with salmon too. The best part is this can be easily prepared ahead of time and eaten warm or cold.  
Recipe: Cauliflower Couscous with Baharat Spice Fennel Seeds, Pumpkin, Almonds and Cranberries
Print Recipe
By
Meeta K. Wolff
Prep Time:
Total Time:
Serves:
4
Ingredients
1 cauliflower, cut into medium sized florets
200g pumpkin, cut into small cubes
100g almonds, sliced and toasted
100g dried cranberries
1/2 teaspoon fennel seeds
1/2 teaspoon ground baharat spice
1 tablespoon ghee or coconut oil
1 teaspoon dried mixed herbs and edible flowers (optional)
1 bunch coriander and flat leaf parsley, chopped
Method
Wash and dry the cauliflower florets, then place in a food processor and pulse in 1-second pulses until it has completely broken down into couscous-sized granules.
In a large pan melt the ghee or coconut oil and sauté the pumpkin cubes, add the fennel seeds and continue to cook for just a minute, then transfer the cauliflower to the pan. Sprinkle with baharat spices and dried herb-flower mix, add the cranberries and almonds and mix well.
Sauté the cauliflower couscous for 5 minutes, season to taste. Remove from heat and sprinkle with coriander and parsley. Serve warm or cold on a large platter.
Notes
This is versatile dish and you can spice it with many different spices. If you do not have baharat spices then use other spices like ground coriander and cumin. Add a dash of saffron for a luxurious side, or some cinnamon for a sweeter note.
I used Hokkaido pumpkin as it can be cooked with the peel. I did not have to fuss about with removing the skin and the burst of orange makes the dish look simply marvelous.
For your vegan pleasure substitute the ghee with coconut oil.
---
Verdict
In the next few weeks I look forward to sharing many more Holiday recipes with you from a wonderful stollen recipe to wonderful desserts. In the meantime I wish all those celebrating a wonderful and relaxed Thanksgiving. I hope you celebrate cherished time with family and friends over memorable meals.
You might like these healthy sides from my friends:
More sensational sides from What's for lunch, Honey?:
---
All photographs and written content on What's For Lunch, Honey? © 2006-2015 Meeta Khurana Wolff unless otherwise indicated. | All rights reserved | Please Ask First