... myself!

It's been on my mind for a long time. But often time is my enemy and I find myself pushing such tasks to the bottom of my list. However, after just a little under 2 years, 330 posts and over half a million visitors to the blog, I seriously need to introduce myself.

So this becomes my official about page for What's For Lunch, Honey? Something that was missing all this time, making the blog and my blog personality rather incomplete. So, I start 2008 with a good resolution - a decent "about" page.
Who am I?
Meeta - that's my name given to me by my dad! I was born back in the summer of 1972, one beautiful day in Bombay, India. I was practically delivered in a hotel! It's where my father has worked for most of his life and it's what injected the hotelier's blood into my veins. This hotel lifestyle enabled me to travel the world, get close to many cultures, learn a few languages and experience many great adventures.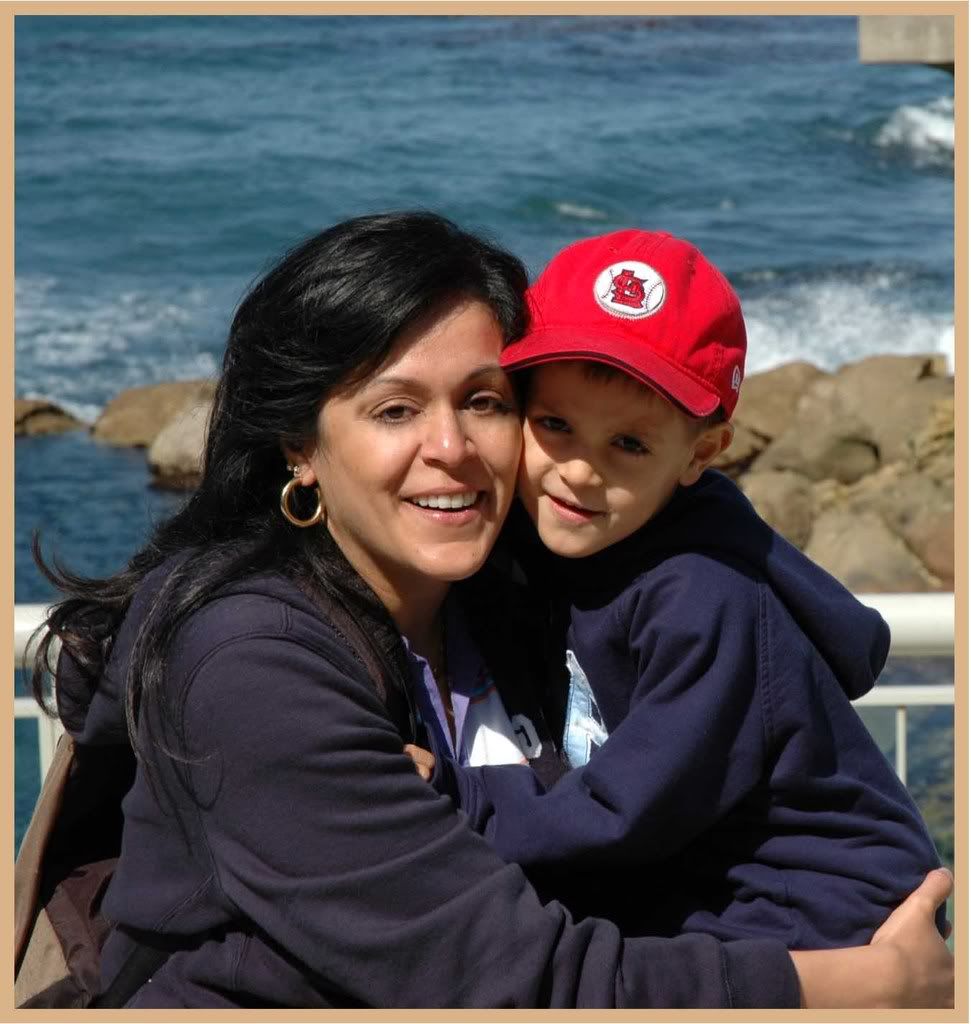 Knowing only a hotel life, I decided to follow my dad's footsteps and studied Hotel Management, specializing in Marketing and Guest Relations. I trained in one of the finest luxury hotels of this world in Doha, Qatar. That is when a tiny spark for food was ignited in my soul.

I now have settled down in Germany, with my two men, Tom my husband and Soeren my adorable son of 5 6 7 11 16 years.

Hotels are not a part of my life in Germany. After graduating I came to Germany and worked in an advertising firm, an architecture and design firm and a couple of software firms. Don't ask how that came about - it just happened!

Now I am in Weimar and for the first time in my life I feel grounded at having found a great place to lay my hat. But my travelling feet continue to itch! Let's see where life takes me.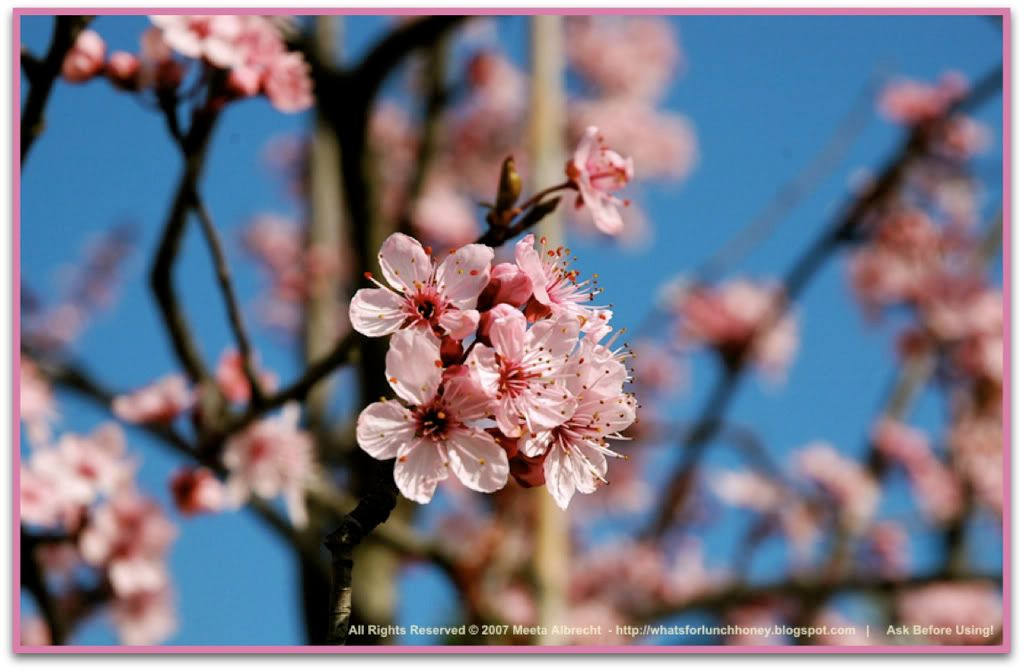 I love photography, always have, but it was with the start of this blog that I discovered the world of Foodography. Since then the passion for photography I developed has taken a complete new angle and opened so many exciting doors. I try to capture shots that speak a thousand words, that makes one feel as if they were a part of the scene and experience the photo with their senses. You tell me if I am succeeding!



What's with the Food Blog?
Somewhere along the way I got obsessed with food. Not so much the eating it but more the cooking it. It was simply divine to see people relish the food I had prepared and then to see the perfect look of satisfaction on their faces. That was it! I did not need the compliments - it was that look that had me hooked.


You know the one I mean.
A bite, forkful or a spoonful of a dish and as you place it into your mouth your tongue begins to tingle with the burst of flavors you have been craving for all along - but simply were unable to find the perfect combination. You close your eyes because you just want to relish this one second for a moment longer.

That look on people's faces made it all worthwhile. As my recipes and creations became more elaborate I needed a way to express myself. I can talk, cook and eat food for hours. It never bores me. I just needed a way to share my passion, findings, research and experiments and that is the way I got around to creating a blog that mainly focuses on food.

I originally started with The Daily Tiffin, however I needed a more food oriented blog to satisfy my food craze and so a few days later What's For Lunch, Honey? was born.

Today, I feel quite proud with every mention, award, accolade or the results of a photo/writing job I have achieved with this blog. I never thought that What's For Lunch, Honey? would grow and become a prominent part of the Food Blogging community. And I certainly never thought I would have my own media and press page! But I do and it makes me ecstatic every time I get to update that page. LOL!


In February 2009 Times Online UK selected What's For Lunch, Honey? as one of the World's Top 50 Best Food Blogs.
Yup - you bet I feel good about that one!


What's with the name?
The name has a very simple story behind it. The blog was created within a few minutes and without much thought to it. It was actually created while I had a bake in the oven and my two men came in and asked "What's for lunch?" and right then and there I decided that, this would be the perfect name for a food blog.

I started with what now seems like a rather naive first post, but as always, once thrown in the deep water, I learn to swim on my own and fast. At that time I had no idea that there were so many other food blogs dotted all across the globe. As I discovered the wonderful world of food blogging I also discovered what an exceptional community this is. It has been a true gift to have found so many friends, support, motivation and fun along the way. Something I am always truly thankful of.

Today, What's For Lunch, Honey? has become a means for me to express thoughts, share my crazy ideas, experiment, muse, ramble and discover. I strive to share my passion and record them for myself to refer to later on in life. In the progress, I am learning something new almost everyday.

Quality Seal

Being a food blog the main ingredient of this blog is food. For me the first step to good food is knowing where it comes from. The quality of my ingredients is very important to me. I make sure that 90-95% of all my fresh produce, dairy, meat and several other products are organic. These not only taste better but it also fits into my bigger picture of being careful about the environment I live in and leave behind for my child (or children). I pay close attention to obtaining my ingredients from the local Farmer's Market or ordering them from my Community Supported Agriculture (CSA) organization. Each week I get a delivery of fresh fruit, vegetables, eggs, bread and other products which come from local, regional or national farmers.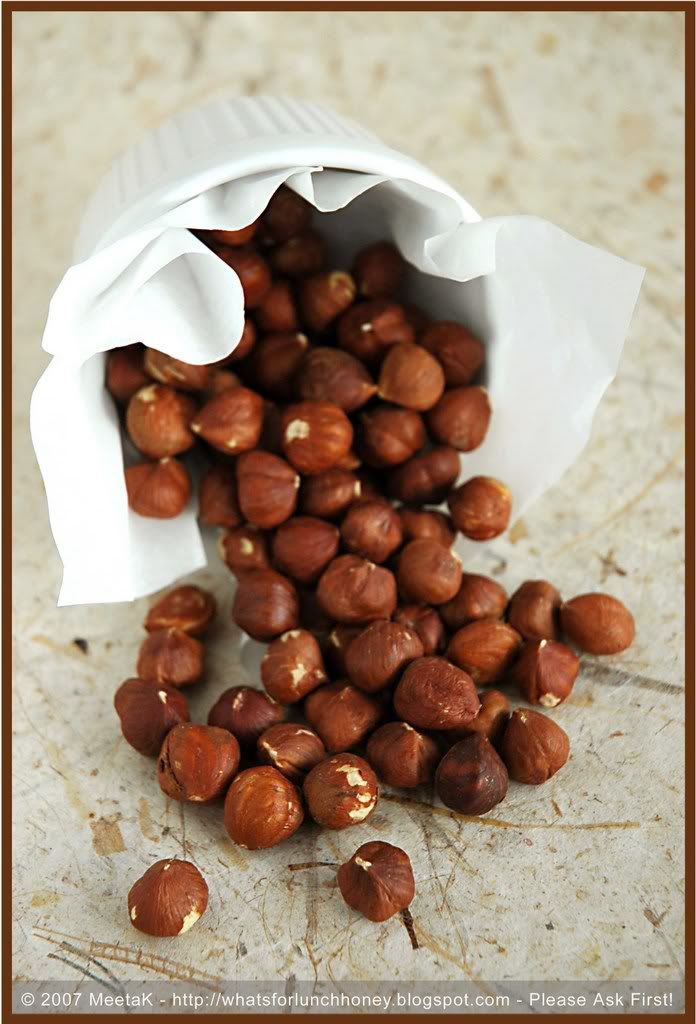 Buying sensibly is important to me and I am willing to pay an extra cent or two when I know that the product is worth it. It makes cooking with such quality ingredients a lot more fun. Although this is important to me and I do support eating organic, seasonally and locally grown food where ever and whenever I can, I will not preach about it or shove it down peoples throats.

Several posts, regularly include a section about a specific product, which takes a closer look at the product from a health and nutrition point of view and gives helpful tips on selecting and storing. You will find many fresh products in my Ingredient and Food Know-Hows category.

More reading about my thoughts on organic food:
Organic Food - What is it?
Is Organic Food healthier?



Recipes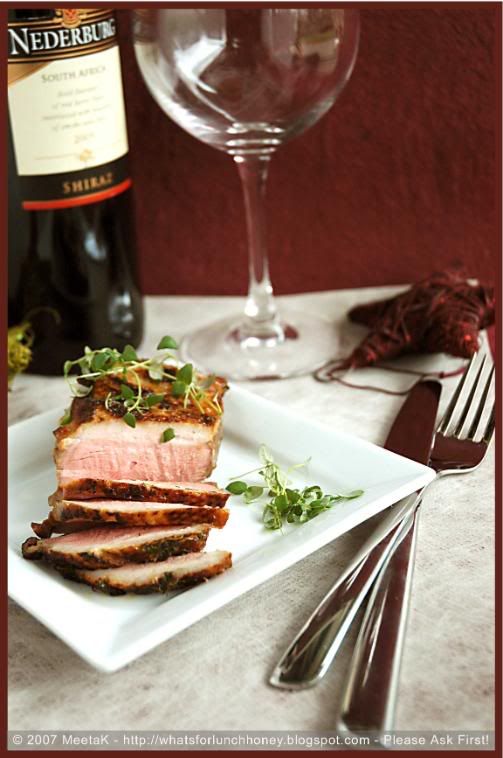 The recipes you find on my blog are all put together with love, care and a lot of passion. The sources of my recipes are various - a newspaper or magazine, the Internet, a cookbook, my parents, grandparents, other family or friends, my own creations and experiments. I will never copy a recipe verbatim. Many a time I have altered or modified a recipe and almost always post my version of it. If I prepared the recipe from a cookbook or online food service I will most certainly recommend the book it came from or link to the online source. I do take time to post these recipes and often my experimentations are a matter of taste - ours. However, if you find something not quite right about a recipe please do let me know. I will certainly look into it.

Posting & Commenting
Maintaining a blog is a difficult job - no doubt about it. When I sit down to create a post it is a process of many steps, to describe them all here would blow this post out of proportion. But basically after a dish has been cooked, I carefully skim enough of it away and hide it in the fridge to photograph at a later time. Photographing as soon as a dish was prepared, as I did in the earlier days, was proving to be to stressful on myself and the tummies of my family and friends. Once the shots have been taken, I sit down to work out a rough sketch of what I want to discuss in the post. Thoughts, dreams, memories, venting or informative - whatever the nature of the post, I ponder on it for a while. Finally, all aspects of my post come together and in the two-three hour period it takes to finish a post I always feel elated when it is finally published. I publish about two to three posts a week.
Commenting is the most important feedback and a way for me to know which nerve I have hit with my readers. I appreciate all your comments and make sure to read every single one of them. Unfortunately, I am unable to always reply to every single one individually. Although, I do try when time allows, I am not as good as I would like to be. So I try to address the feedback in bundles. Unless, there is a very important comment or a question, I tend to reply to comments about a day or 2 after it has been published, however even here depending on time, it might take longer.

While I appreciate all feedback, opinions and arguments from both sides and do not delete comments that take on a different point of view, I am irritated when the comments are insulting, rude or personal attacks. If these type of comments cross my threshold of patience, I will delete them without any kind of acknowledgment. Promotional type comments and advertisements will also be swiftly deleted.

I also get annoyed when people leave anonymous comments. Please stand up to your views, thoughts and opinions. If you are a coward then do not post here in the first place. If you still feel the need to attack me or my views, do not be surprised if my replies, if I see fit to acknowledge it, is on the sarcastic side.

I do not appreciate people using my space to promote their own sites. Long post-like comments to publicize their own websites or blogs are uncoil and I find them suspicious. Do not be surprised if I delete them too. I do not mind links if the content of your post applies to what I wrote about and will be generally helpful to both our readers.

Your Emails
I often receive emails asking me questions and advice on many subjects. I do take the time and do my best to answer every mail I receive to my best knowledge. I admit, some are answered quickly others are tardy. It simply depends on the amount of stress and lack of time I am currently experiencing. There are also times that a certain email lands in my spam folder and your question ends up in nirvana. If I have not answered your mail within a week please do send me a reminder.
Once I have replied to your mail a short thank you would be great.

Reviews & Advertising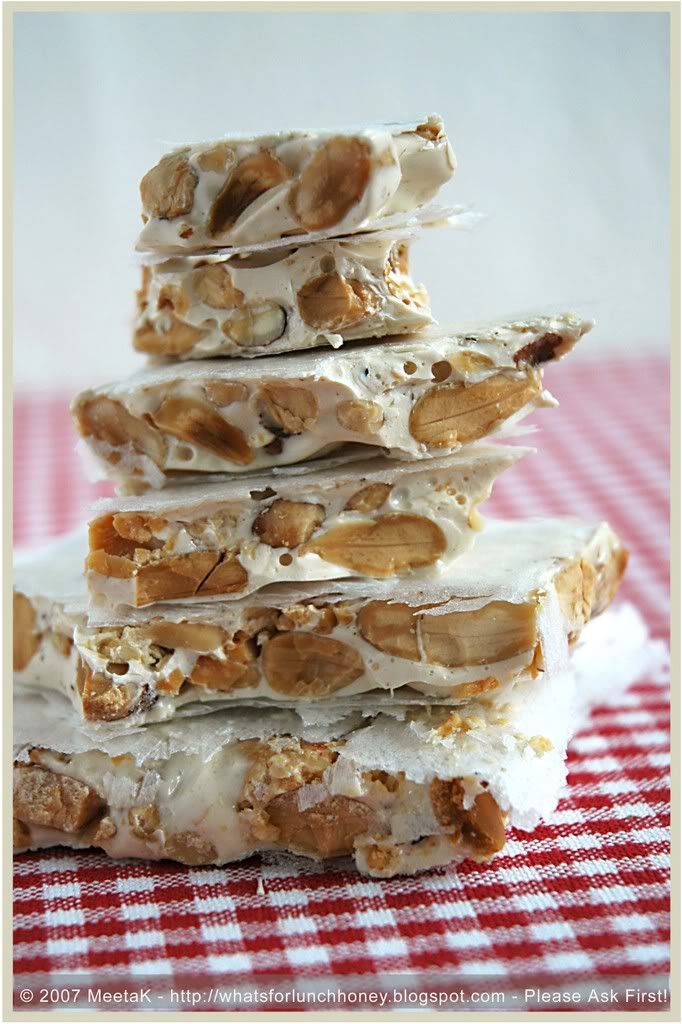 I never recommend anything on this blog that I am not convinced about or do not like personally. Most of my recommendations are of items I have personally tried and thought it is worth mentioning to inform my readers. I do accept products and cookbooks for review from publishers and if I think it is something worth mentioning and will appeal to my readers I may post about it. I am an honest and straight-forward person and that is what can be expected from my reviews. If I like the item, I will say so. If I do not, I will say that too.

I decided to run some ads on my blog to support a few minor costs the blog generates. I am not getting rich from it but it helps to cover a percentage of the costs for supplies and material.

I also link to websites I am an affiliate of, like Amazon.com, for the same reason. So, if you follow those links you will be supporting this blog. A tiny percentage of the purchases come my way - and I mean really tiny. But I do thank you for the support.

If you would like to advertise or sponsor this blog please drop me an email.

Copyright/Photography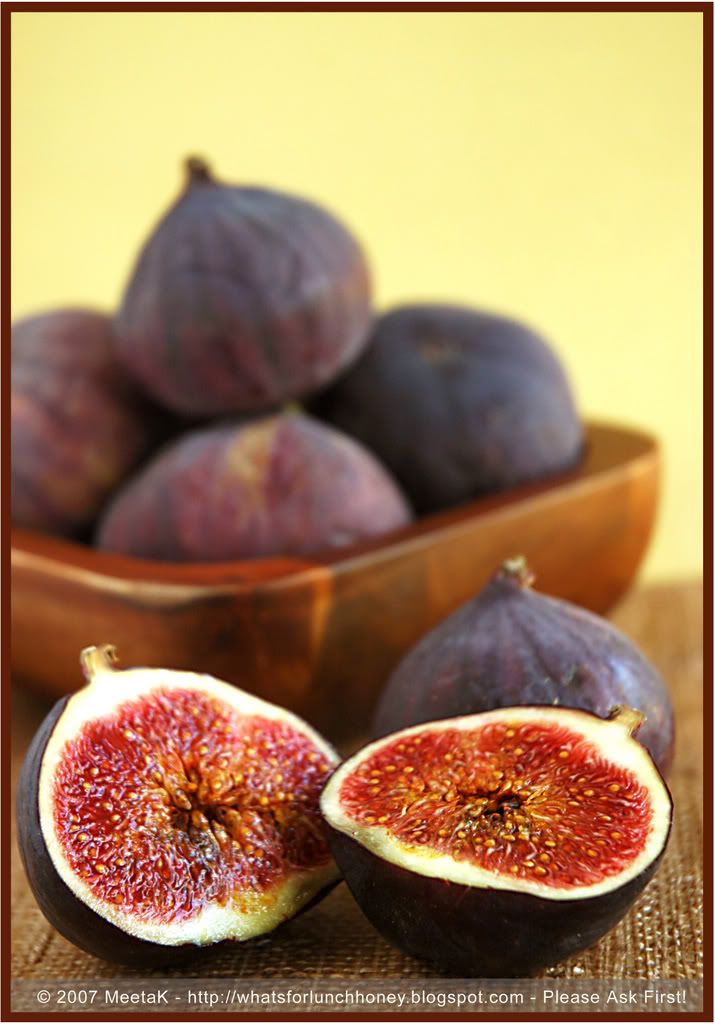 All content on this blog, including the photography, is my work, which means it is copyrighted with All Rights Reserved, unless otherwise noted. Please ask first before republishing or distributing any of my work! If you are interested in using my texts or photographs please contact me. You may not use my work for commercial purposes without my permission. You may not alter, transform, or build upon this work in any form.
The photos you see on my blog are not free for the picking to be republished in any form. A short email asking me to use them would save you a lot of trouble and harassment.

Freelance Work
I am available for freelance work as a food writer and photographer. Contact me for further information.

In the meantime I hope you all have a great time browsing through my blog and I hope it offers you a chance to "Experience Your Senses" like never before!

Warm regards,
Meeta

*Please note that this post is subject to additions and changes as it grows and develops.


---

All photographs and written content on What's For Lunch, Honey? © 2006-2008 Meeta Albrecht unless otherwise indicated. | All rights reserved | Please Ask First